Here on our European farm our crop of fantastic FINOLA is ripe and ready for the picking.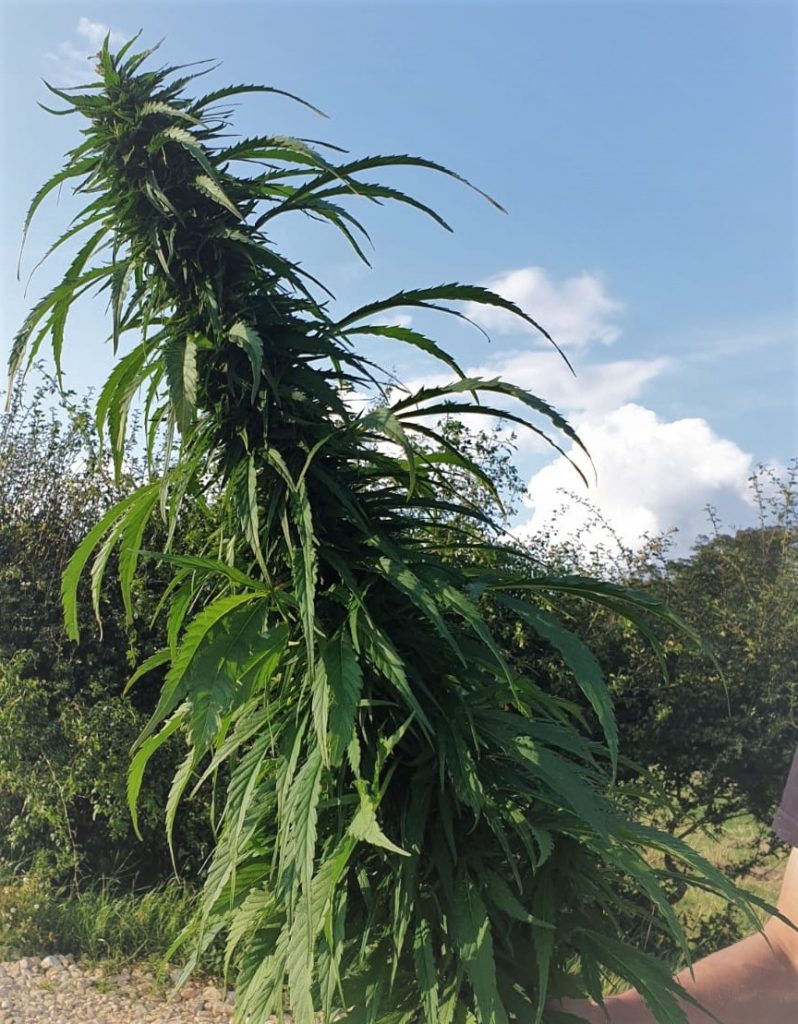 After months of loving care, the ladies are finally ready and our team have moved in and started the painstaking process of hand picking.
Traditional Harvesting Methods
Hemp can be harvested in several different ways. Many growers use industrial farming methods, machine chopping the hemp using combine harvestors which sort the stems, heads and seeds mechanically.
Here at Mediweed we feel that our plants are more precious than that, which is why we hand pick our crop, carefully cutting each plant at precisely the right moment, when the tricombes are mature and at peak strength. This ensures that the flower heads are perfectly intact and avoids rough handling.
Premium CBD Flowers and Entourage Creams
The plants are then carefully trimmed, dried and cured in our special drying facilities. They will then be sorted into Premium Grade Buds, High Grade Buds and Standard Grade (unsorted) buds (ideal for extraction purposes)
After which the careful process of producing our Full Spectrum Entourage products, such as our Entourage CBD Atomisers, drops and CBD lip balm begins.
Free Gift with all orders
This is a very labour intensive process and means that for the next few weeks our Mediweed office will be manned by just a skeleton crew. As a consequence, orders may take a little longer to process, but as a thank you for your patience and understanding, we'll be adding a FREE GIFT sachet of Mediweed Finola Hemp Tea to all orders made during the next month. What better way to relax than with a nice cuppa!
New CBD Products coming soon
Once the harvest is home and dried, we can return to our passion – creating the entourage cremes, salves and oils that you love so much. Look out for fantastic new products coming in September.
More details to follow soon!