Description
Exodus Cheese Haze 19% CBD Flower Buds
Seedless Indoor High Grade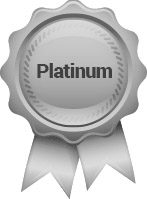 Exodus Cheese Haze 19% CBD Flower Buds UK
What is the Exodus Cheese Haze?
Known as "Cheese" or "UK Cheese" Exodus Cheese is the original clone-only strain originating from 90s Southern England. A special phenotype grown from a packet of Sensi Seeds Skunk #1, it is known for its high yields, potency and distinct, overwhelmingly strong cheese-like odour.
The identity of the original grower is still debated. Certainly in the early 90s the Luton-based cannabis lifestyle activists known as "The Exodus Collective" produced Cheese clones. It rapidly became one of the most popular and sought after varieties in the UK. Since then many breeders have created seed lines using Cheese, whilst the original clone is still found in grow rooms around the globe.
The illustrious Haze Sativa first took root in Santa Cruz, California during the 1960s. Here, the long growing seasons accommodated her lengthy flowering cycle. Since then, Haze has become the proud parent of countless hybrids around the globe, passing on its genetics from Colombia, Mexico, Thailand, and South India. Although Haze cultivators must wait patiently for Haze flowers to reach full maturation, few strains can match the high-energy, creative buzz provided by this sativa staple. Haze's aroma is typically characterized by a spicy scent accented by hints of citrus and earthy woodland sweetness.
Exodus Cheese Haze CBD flavours.
Spicy, Skunky, Earthy and a hint of citrus