Description
The Widow Flower Buds UK 14% CBD
Seedless Indoor Premium A++ Grade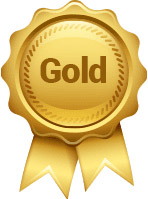 What is the Widow?
The Widow 14% CBD Flower buds "Feel Good"
The Widow is the CBD cousin of White Widow, a balanced hybrid strain of Cannabis indica and Cannabis sativa. White Widow is a cross between a Brazilian sativa strain and a resin-heavy South Indian indica strain. The CBD buds have white crystal resin. Users experience powerful feeling of euphoria and energy breaks with a flavour that is peppery and earthy with musty undertones.
The Widow Flavours. Earthy, Dank & Peppery

All our strains are EU regulated and approved.
Although they may not look or smell like hemp this is because they are selected phenotypes grown to the highest standards in GMP compliant facilities ensuring the best quality possible.
The names are purely for marketing purposes