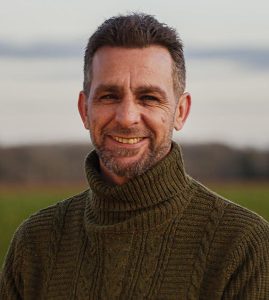 Jimmy Ward, hemp and CBD expert, providing consultation services worldwide.
Jimmy Ward: Your Expert in Hemp, Cannabis, and CBD
Unmatched Experience and Knowledge
Looking for reliable information and guidance on hemp, cannabis, and CBD? Look no further than Jimmy Ward, one of the industry's leading experts.
With decades of experience in the industry, Jimmy has built a reputation as a go-to source for information on all things hemp, cannabis, and CBD. He has helped countless individuals and businesses navigate the complex world of cannabis cultivation, processing, and distribution, and he can do the same for you.
Expert Consultation Services
Whether you're looking to start your own hemp farm or need help with CBD production, Jimmy can provide the expert consultation services you need. He is available for onsite growing setup, both indoor and outdoor, and can also offer remote consultations to clients around the world. With Jimmy's guidance, you can be confident that you're making the right decisions for your business.
Trusted by the Industry
Jimmy's expertise has made him a trusted figure in the industry, and he has been featured in a variety of publications and media outlets. His commitment to quality and excellence has earned him a loyal following of clients and admirers, and his passion for the industry is evident in everything he does.
Previous Experience with Crop England
Jimmy also has extensive experience providing consultation services for the hemp and cannabis industries. In fact, he previously worked with a high-end company called "Crop England" for three years, using the same Entourage CBD oil products and techniques he uses for his Mediweed business. During his time with Crop England, Jimmy handled everything from preparing the fields for seed to choosing the best seed breeds for growth, designing buildings and machines for processing hemp into tea and CBD products, and creating the best eco-friendly, lab-tested dropper bottles on the market. He even educated the new owners on everything related to CBD and hemp, putting them at the top of the industry. Additionally, he ran a research and development area with a huge polytunnel grow where he created new genetics for the owners, Mike and Jackie Lamyman of R H Lamyman farms. Overall, Jimmy provided everything necessary for Crop England to become a successful business. https://www.cropengland.co.uk/
Media Coverage
Jimmy has also received media attention for his activism and campaigning for medical cannabis to be more widely available. He was featured in a BBC documentary about cannabis use and was interviewed by The Guardian about his work in the industry. His efforts have been instrumental in raising awareness about the benefits of medical cannabis and in advocating for its legalization.
Outbound Links
We strive to provide our readers with the best information and resources available. As such, we have included links to some of the most reputable and informative sites in the industry:
By following these links, you can access a wealth of valuable information on the hemp, cannabis, and CBD industries. We encourage you to explore these resources and learn more about this exciting and rapidly evolving field.
For more information on Jimmy Ward's expert consultation services, please don't hesitate to contact us today!