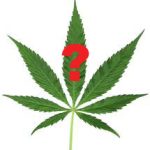 Why do you only harvest the Buds?
We only harvest the buds because it has the highest cannabinoid content on the plant. We have not utilised the other parts of the plant yet but its in the plan.
What are Cannabinoids?
Cannabinoids are naturally occurring compounds found in the Cannabis sativa plant. Of over 480 different compounds present in the plant, only around 66 are termed cannabinoids. The most well known among these compounds is the delta-9-tetrahydrocannabinol (Δ9-THC), which is the main psychoactive ingredient in cannabis
What is CBD?
Cannabidiol—CBD—is a compound found in Cannabis and her sister Hemp that has life changing health benefits, but does not make you feel "high" and actually counteracts the psychoactive effect of THC. 
Can I buy seedless hemp buds
In short, No. Hemp is a hermaphrodite plant (male and female) so it self pollinates and produces seeds in its buds.
If we removed the seeds we would destroy the buds in the process
How much CBD is in Hemp Buds?
The cbd content in Hemp is quite low compared to CBD rich Cannabis but its much more cost effective. Our hemp Contains 10.5mg of pure CBD per gram, the complete cannabinoid content is over 22,000mg per kilo a fraction of the expensive CBD oil market prices.
Can I smoke Hemp Buds?
Yes, You must remove the seeds first as they will cause headaches.
Ever thought about vaping?
I have been ordering off your Ebay shop but it will not let me pay?
Our products are too controversial for them, Paypal accused us of selling Cannabis. we have had our Business funds locked by Paypal and our Ebay account is suspended from making changes to listings so im afraid future orders will have to go via one of our websites.