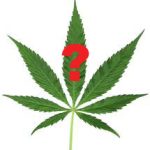 Why do you only harvest the Buds?
What are Cannabinoids?
Cannabinoids are naturally occurring compounds found in the Cannabis sativa plant. Of over 480 different compounds present in the plant, only around 66 are termed cannabinoids. The most well known among these compounds is the delta-9-tetrahydrocannabinol (Δ9-THC), which is the main psychoactive ingredient in cannabis
Can I buy seedless hemp buds
How much CBD is in Hemp Buds?
I have been ordering off your Ebay shop but it will not let me pay?